Ask the Insurance Expert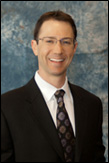 Brian Hartstein MSFS, CLU, ChFC
Brian Hartstein is the CEO and principal of Economic Concepts, Inc based in Scottsdale, Arizona. For over 15 years, Brian has counseled and educated clients in estate, financial and investment planning in addition to qualified and non-qualified plan markets.
Additionally, Brian is on the advisory board of the Phoenix Tax Workshop, a member of the Arizona Business Leadership Association and served as the President of the Financial Planning Association of Greater Phoenix from 2002 to 2003, where he is also a member. He has been featured in prominent publications such as the Journal of Finance Planning, Journal of Financial Service Professionals and the Arizona Republic, to name a few. Brian has a Masters of Science degree in Financial Services from American College and a Bachelors degree from Lafayette College.
Brian also acts as the LifeInsuranceRates.com advisor and contributes a weekly column ranging from life insurance strategies to effective financial planning. Below are his most recent and past articles.
---
Latest Article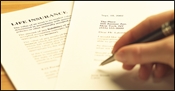 October 10, 2013 | There is still a lot of confusion when it comes to the medical exam requirement when applying for coverage. We help nagivate through the confusion and assist you in deciding which type of term plan is best for your specific situation. Read more.
---
Previous Articles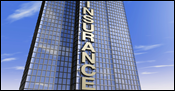 November 5, 2012 | There have been several major changes within the life insurance industry in 2012, and a few that are slated for next year. Learn more about these changes and determine if you are affected by any so you can make the appropriate changes to your portfolio. Read more.
---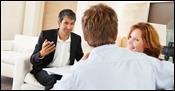 October 29, 2012 | You may have heard varying opinions about using your policy as an investment strategy. We examine historical market performance as well as a couple possible scenarios to think about. Take the mystery out of the process and learn more about what to expect. Read more.
---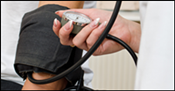 October 22, 2012 | Many providers require a medical exam for applicants requesting a high death benefit. From stress tests to electrocardiogram (EKG) monitoring, we explain the various things insurers look at. Learn more about what the exam entails and how you can prepare for it. Read more.
---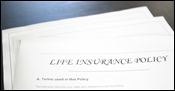 October 22, 2012 | From lowering blood pressure to quitting tobacco, there are many strategies you can employ to qualify for lower premiums when applying for a plan. We discuss ways you can take advantage of lower rates while speeding up the application process and qualifying for superior protection. Read more.
---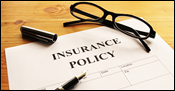 October 16, 2012 | When applying for coverage, it is important to navigate the process efficiently in order to qualify for the best protection while enjoying affordable premiums. Learn more about the application process and any potential areas where insurers might want additional documentation when underwriting a plan. Read more.
---
If you have a question for Brian, you can reach him at brian@lifeinsurancerates.com.